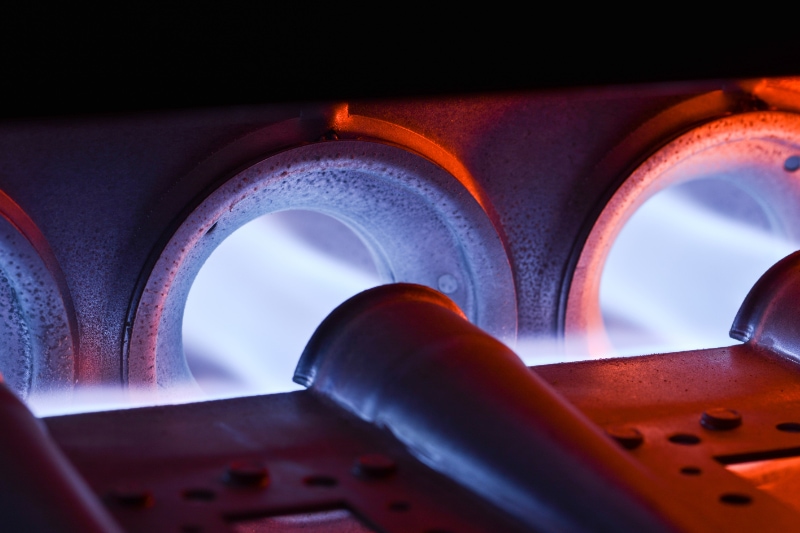 Fall is here, and the temperatures are starting to drop, which means it is time to start prepping your Spring home for the cooler weather—and what better way is there to start than by scheduling your fall maintenance visit?
With the change in seasons, ensuring that your heating system is in optimal condition is important. The last thing you want is to turn on your furnace only to realize no heat is coming out!
At Milton Frank Plumbing & Cooling, we specialize in providing comprehensive heating, ventilation, and air conditioning (HVAC) services, including routine maintenance visits to ensure your home remains cozy and comfortable throughout the season.
But what exactly can you expect when you schedule a maintenance visit with us?
Scheduling Your Maintenance Visit
With routine HVAC maintenance, you can support your equipment's smooth and successful operation.
Preventative maintenance can help you boost your system's efficiency and reduce your home's energy costs by up to 30 percent, according to the U.S. Department of Energy (DOE).
When you reach out to Milton Frank Plumbing & Cooling, you can also expect:
Thorough Inspection: Our trained technicians will conduct a detailed inspection of your HVAC systems to identify any potential issues or areas of concern.
System Cleaning: We will thoroughly clean your equipment to remove any dust, debris, or other contaminants affecting its performance.
Performance Tuning: Our team will optimize your system, ensuring it operates at peak performance throughout the fall and winter.
Expert Recommendations: If we identify any issues or areas for improvement, we will provide expert recommendations and discuss your options for repair or enhancement.
Prompt and Professional Service: At Milton Frank Plumbing & Cooling, we pride ourselves on delivering prompt, professional, and courteous service to all our clients.
Sign Up for Our Milton's Value Plan (MVP)
Our Milton's Value Plan (MVP) ensures you get the most out of your equipment, along with many other great perks! This program is not just a maintenance plan—it is a commitment to ensuring the longevity and efficiency of your HVAC equipment.
When you become an MVP member, you enjoy annual tune-ups, priority service, exclusive discounts, extended equipment life, peace of mind, and much more!
Milton Frank Plumbing & Cooling has been dedicated to serving the community with reliable and efficient HVAC services. We aim to ensure your home is comfortable and your systems are running smoothly, especially during the transition into the colder months.
Our Milton's Value Plan (MVP) is designed to offer an added layer of protection in addition to exciting benefits for our valued customers, contributing to a hassle-free and comfortable living environment.
Scheduling a fall maintenance visit with Milton Frank Plumbing & Cooling means receiving professional service, system optimization, and expert recommendations. With the added benefits of Milton's Value Plan (MVP), you can ensure that your HVAC systems remain in top condition while enjoying exclusive perks.
Ready to Schedule Your Maintenance Visit?
Don't delay scheduling routine maintenance for your Spring, TX, home's HVAC equipment. Milton Frank Plumbing & Cooling is ready to assist. Just call us at 281-645-5905 or request service online.