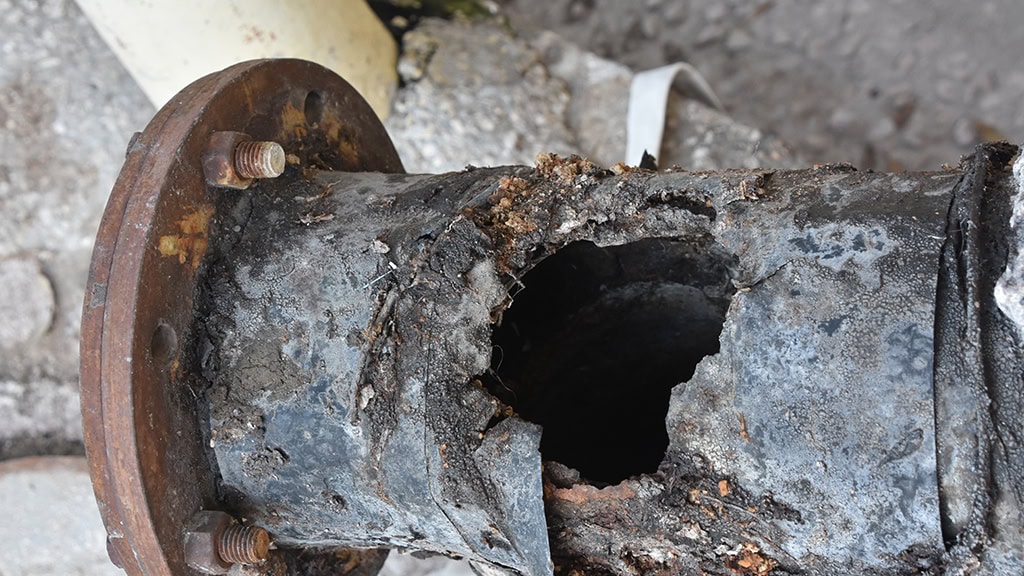 Your sewer lines keep your Conroe, TX, home healthy and comfortable. It is responsible for removing waste from your toilets and drains—but it only works as efficiently as it is cared for—which is why sewer line replacement is essential to your plumbing.
When it's time to replace your sewer line, there's no need to fret. Milton Frank Plumbing & Cooling offers a variety of top-quality sewer line services, including sewer line replacement, to households all throughout Texas. Whether a major problem has left you in need of a complete sewer line replacement or your sewer pipes are outdated, our experts can help!
Sewer Line Replacement Services in Conroe, TX
When your sewer pipes are severely damaged or have surpassed the end of their useful service life, you will need to replace your sewer system. Depending on the age of your pipes, they could be made of older materials, such as galvanized steel, which can rust and corrode over time.
Milton Frank Plumbing & Cooling can assess the health and condition of your pipes and recommend the appropriate course of action to take. If it's time to replace your sewer line, we can help you every step of the way and ensure your system is set up properly and operating efficiently.
Faulty sewer lines are not only bad for the environment—they can cost you hundreds to thousands of dollars in repairs, depending on the severity of the issue. Replace your sewer line and enjoy the many advantages that come with a newer system.
Benefits of Sewer Line Replacement
Replacing your sewer system is beneficial for several reasons, including:
It will offer greater efficiency than your former outdated or faulty sewer line.
It improves the value of your home.
It protects your health and reduces the risk of contamination.
You are less likely to have a major plumbing issue and can save money on expensive repairs.
We offer pipe bursting for sewer line replacement, leaving minimal damage to your property.
You can enjoy increased pipe flow capacity.
Signs Your Sewer Line Needs to Be Replaced
There could be a problem with your sewer line that warrants replacement if you notice any of the following signs:
You experience sewage backups.
You notice sewer waste on your lawn or areas of your lawn that are greener due to excess moisture from a leak.
Your lawn smells like sewage.
You know your pipes are at the end of their useful service life.
You have to frequently repair your sewer line.
Your water bill is unusually high.
You hear a strange or gurgling sound coming from your pipes.
Your water is slow to drain.
Our Milton Frank Plumbing & Cooling professionals are here to help with all of your sewer line needs. Not sure if your sewer line requires a complete replacement or if it can be repaired? Let our professionals inspect your sewer line and recommend the best route. Call us for a free consultation today!
We Can Replace Your Sewer Line
To get started on your Spring, TX, home's sewer line replacement, give our Milton Frank Plumbing & Cooling experts a call. We can address all of your sewer line needs. Call us at 281-645-5905 or request service online.
Need Sewer Line Replacement Service?
Contact the experts at Milton Frank Plumbing & Cooling.