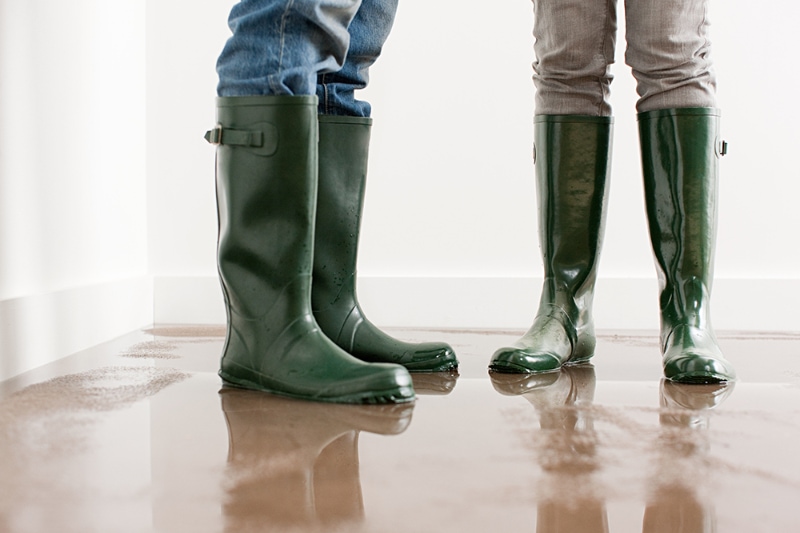 Any plumbing problem that disrupts your health, safety, and daily routine here in Southeast Texas can be a major headache. 
Minor plumbing problems are easy to recognize and typically easy to fix. Major plumbing issues start out small and grow when left unaddressed.
At Milton Frank Plumbing & Cooling, we can help at the first sign of trouble and avert the need for major plumbing repairs. We also can restore your plumbing system when major leaks, breakdowns, and clogs have upended your household. 
We have nearly 40 years of experience in the plumbing and heating, ventilation, and air conditioning (HVAC) business.
We are your go-to experts for anything dealing with your water supply, drainage, water heating, plumbing fixtures, pipes, leak detection, and water filtration needs.
Clogged Drains, Foul Odors
We encourage customers to call us at the first sign of plumbing trouble. Catching a problem sooner than later can save you a lot of grief and expense. Here are five clues to plumbing problems:
Slow Drains and Standing Water
Blockages from tree roots and debris in your main drain line typically cause slow drainage. Eventually, your slow drains result in standing water in your sinks and tubs and possibly an overflow in your toilet.

When water comes up from your floor drains, you know your sewer line, the main wastewater drain that runs from your house to the street, is blocked.

Our Milton Frank Plumbing & Cooling team will offer the best solution to clean your drain and remove the blockage. We snake and hydro jet drains. The procedure we recommend considers the condition of your pipes and your budget.
Foul Odors and Green Grass
If your toilet clogs frequently, drains are slow, and you smell sewage odors in or around your house, you may have a broken sewer pipe, the main drain that wastewater to the municipal sewer line or to your septic tank.

Other clues include sunken and wet patches of grass in your lawn and sinking concrete pavers.

Ignoring the signs is not a solution. We can inspect your sewer line and determine which option, repair or replacement, is best for your Spring home. 
Unusual Noises and Rusty Water
Popping and rumbling sounds point to sediment inside your water heater tank. Rusty water is a sign of anode rod failure. The rod prevents corrosion inside the tank, but if it has disintegrated, the tank will rust.

Inconsistent water temperature, lack of hot water, and signs of water leaks on or around the tank indicate a water heater on its last legs.

Our Milton Frank Plumbing & Cooling pros maintain water heaters and can swap out your eroding anode rod before it disappears and flush the tank to remove sediment. We also repair and install heaters.
Wet Spots and High Water Bills
Bubbling paint and wet spots on your ceiling or walls could indicate a roof leak. If your roof is sound, and you have noticed your water bills have increased, you likely have a hidden leak in your Spring home.

A leaking pipe can damage insulation, your home's structure, electrical wiring, walls, and flooring. Ignoring the issue is not an option and can result in thousands of dollars in expensive repairs and possibly even the need to remodel.

We use several tools, including infrared thermal imaging and video inspection cameras, to pinpoint the leaking pipe and recommend a solution.

Prevention is the key to avoiding leaky pipes. Consider joining our Milton's Value Plan and receive an annual whole-house inspection, priority service, and 15 percent off all plumbing services. 
Resets and More Resets
According to the EPA, approximately 96 percent of the wasted food in American households in 2019 ended up in landfills. Throwing food scraps into the garbage contributes to the creation of greenhouse gases.

You can help divert food waste from landfills by composting, donating leftover food, and putting food scraps in your garbage disposal.

If your garbage disposal constantly needs resetting, smells foul, takes longer than usual to grind its contents, leaks, and emits unusual noises, it needs professional attention.

Our pros at Milton Frank Plumbing & Cooling can quickly diagnose the problem and recommend a repair or replacement. 
Contact the Plumbing Experts Today
At the first sign of leaky pipes or failing fixtures in your Spring, TX, home, contact us at Milton Frank Plumbing & Cooling to keep you dry and comfortable. Call us at 281-645-5905 or request service online.